One of the best parts of being a children's writer is that I get to read children's books whenever I want - it's part of my actual job. I love to read a mix of new books everyone is talking about, brilliant books by my lovely author friends, timeless classics, and older books that may have been a bit forgotten (often ones that I've picked up on a charity shop haul!) - and, best of all, books that children recommend to me when I go into schools, or in their BookPenPal postcards.

Let me know if there are any great books out there you think I should add to my to-read pile.
April 2021

March 2021
This book has a huge place in my heart - I loved historical novels as a kid - that power! - that magic! - to open the pages and step back into another time and place - and I think it was this book more than any that captured my imagination. I adored inhabiting the medieval world of the Cotswold wool industry with Nicholas and his family. The historical details are filled in with such a clear but light touch and the line drawings are exquisite - I'd put off re-reading this for ages in case it didn't live up to my rose-tinted memory (I'm looking at you, Bedknob and Broomsticks!) but this was just as wonderful as I remembered and I enjoyed every page all over again.

February 2021
A great big crazy explosion of an adventure - just like a Saturday morning cartoon in book form! If you don't like knockabout cartoon violence, irresponsible adults, badly-behaved kids and dogs that bite, then this is not for you - but I loved it. Wickedly funny.

A wonderful wartime adventure story - when Jimmy is evacuated to Wales with his little brother, he finds it hard to fit in, but the kindness of his host family and a mystery lead him to learn a lot about who your friends are and finding where you belong. I especially loved Jimmy's relationship with his little trusting little brother, Ronnie, which tugged at my heartstrings.

An extraordinarily gripping and detailed non-fiction account of the rescue mission to save the boys' football team trapped deep in a cave in Thailand. The facts are laid out clearly, and there is so much to learn about Thai culture, leadership, the complex logistics of a massive rescue and media operation (right down to, who makes the food and does the washing for everyone?). Interviews with the people involved and photos make this very immediate. There is no glossing over of the danger and peril, without dwelling too much on the boys' fear and suffering (which is only too easy to imagine) while they waited for the eventual incredible successful rescue- proof you don't always need magic for a miracle to happen.

I really enjoyed this story based on the early days of women's football during WW1. The main character, Hettie, is so likeable, and the details of her living and working conditions - and the worries about about her brother on the front-line - bring history to life. I particularly liked the blow-by-blow accounts of the football matches - the dramas of goals, penalties and bad tackles will be instantly relatable to any young players. I'm looking forward to the next installment.

January 2021
Hilarious! I really loved the humour of this book - a fantastic mix of smart/whimsical/warm/quirky/absurd and good old-fashioned toilet jokes! The friendship between the three boys as they set off on a madcap quest to find Freddie's father is funny, adorable and rings so true (you can really feel the author's in-depth experience as a primary school teacher here). There is a fair amount of death in the plot (starting with that of a beloved grandmother) so just to be aware that this could be upsetting for very sensitive readers, but I'm sure most would be fine - it's such a believable and ultimately uplifting journey, where the fun blends perfectly with insights about grief, family and friendship. (By coincidence this book shares its core story with the previous Voyage of the Sparrowhawk - friends setting off on a perilous voyage to find a family member - although very different in style!)

A rich and complex adventure. This definitely feels like a classic in the making. It's so beautifully written, with a steady, comforting narrative voice that instantly lets you know that you are settling in for a great story. The Great War is over and two young friends must set off for France to find long-lost family members. Aboard a narrowboat. As a narrowboat superfan, this was an extra bonus for me - and then there were two fabulous dog characters and a litter of puppies - what more could you ask for?

It's such a joy to sink back into the world of the Penderwick sisters - warm, kind-hearted and determined. This time the action stays closer to home, helping their widowed father to find love again, and although it wasn't as immediately captivating an adventure as the first book, I enjoyed following the threads of each of the four girls navigating family, friendship and love.

December 2020
I loved this gem of a book - set in a small Irish town, it has all the tension and drama of a psychological thriller. It explores the nature and effects of bullying (by both adults and children) on many different levels, from up-front violence through to the more subtle processes of control and manipulation - all set in an original and intriguing story of family and friendship, and written in beautiful, lyrical language. With lots to think about, a great read for 11+. (I loved her earlier, Apple Tart of Hope too)

What a gorgeous book. This madcap adventure fizzes with life and warmth, with a powerful message about looking after endangered species (and who wouldn't want to have all those amazing animal powers) - and the illustrations and design are so appealing and quirky - a really special book.

November 2020
I've loved this whole series of WW1 and WW2 themed books from Tom Palmer - they are so beautifully written - deceptively simple, but not shying away from difficult issues. This story of Jewish children who came to the Lake District was one I didn't know about - a really powerful read about loss, hope, kindness and friendship.
An absolute delight to read - and so so important. This books gives such a depth of insight into the lives of families in Syria before they are forced to leave, the long, arduous process of being a refugee, and the complex tangle of conflicting emotions that continue to tangle after the destination is finally reached. I just loved Sami and his family and friendsand was rooting for all of them.

A fantastically exciting fantasy adventure with all the classic ingredients - unlikely friendships, a far-flung mountain setting, dragons, special powers, an evil force that wants to destroy the world as we know it . . . what more could you want! I can't wait for the rest of the series.

October, 2020
I'm ashamed to say that I hadn't read this before - but I'm so glad I have now - I LOVED everything about it - the classic 'locked room' disappearance mystery, with perfectly plotted detection, the utterly believable family, the character of the narrator, Ted, and best of all, his moving "love-hate" relationship with his sister.

Revisiting a childhood favourite for a little comfort reading, I was instantly transported back to Miss Cackle's Academy, trying to learn spells and train my kitten to ride on my broomstick with Mildred Hubble. It stands up well compared to many 1970s classics, with only occasional use of terms, like stupid or fat, that now jar. I was surprised at how short and simple the story was, given the huge impact it had on me as a child - there's a lot to love about friendship, adventure and magic in these short pages!

September 2020

I love any kind of mountaineering adventure and this one had it all - a gripping, original plot and so much brilliant detail about the logistics of an expedition and the life and work of sherpas - I was really drawn to the character of the young sherpa, Kami, and the terrible dilemma he faced on the Everst climb.
August 2020


Another fun High Rise Mystery - it was great to go back to the Tri and join Nik and Norva for another case - I enjoyed the fact that Norva's friend George got a bigger part this time too (I accidentally spoiled things a bit for myself by flipping through the 'case notes' at the back and seeing who the culprit was right at the start - don't look at the back pages until the end!)


July 202
Loved, loved, loved this book! It has everything a good story should, and more - a setting that is both grounded and magical at the same time, mystery, history, secrets and courage. I adored Pet and her family and was totally drawn in by the brilliant plotting and vibrant writing. A must-read!on

A joy of a read. A series of stories of children on their walk home from a city middle school - snapshots of everyday lives, with all the dilemmas, absurdities and delights of school and family life, united by threads that run through and connect them. Fresh and funny and moving.

June 2020
In many ways life is still only beginning to move towards the "new normal" but at least I can read again! It's like welcoming an old friend back . . .
A brilliant selection of non-screen games - from old favourites like pub cricket to original new twists on story-telling, word and party games. Way more fun than many of these kinds of book - the descriptions of the games are lively and engaging and you can tell that the author really enjoyed playing them - there are some really clever ideas in here that I'd not seen before too,
I love this SO much. Perfect to read with a mug of cocoa and a hot water bottle. As WW2 breaks out, Tilly and her friends' brave attempts to save their pets makes for a compelling and relatable adventure. The social history of the time, with families struggling to get along and make sense of momentous events, is gently woven through the story, making this more than cosy nostalgia.
This fast-paced steampunk adventure was a great read - great villains, great inventions and I really enjoyed the ambitiously sumptuous language.
A fantastic gem of a book - an autistic girl campaigns for a memorial in her village, but it's so much more - a story of friendship, celebrating difference and standing up for what is good rather than just nice. So many sentences I wanted to keep as quotes. (the cover somehow makes this book look more 'sparkly/light' than it is - it's written with a light touch, but it has a sharp edge to it too.)
Ballet, spy training and boarding school are an inspired combination!
A wild and intense adventure - I did find this a tough read read for the first few chapters as the idea of "the enemy" in human vessels seemed so very dark, but I was soon swept up in the richly drawn world of The City, and Ellie's heroic fight against the most sinister of foes.
May 2020
I don't know about you, but during the COVID19 lockdown I've really struggled to read for pleasure. I was looking forward to catching up with the ever-growing TBR pile, with some extra time on my hands, but I've barely made it past the first chapter of the many books I started - I'm sure they're all excellent books, but my focus simply isn't there. I've fallen back on re-reading old favourites instead. And although I usually love reading books for children and teens as much as (often more than) those for adults, during this time I've found that reading children's books makes me stress about all the writing that I could and should be doing (but have also been failing to concentrate on!) So it's been the trusty old crime thrillers and more gentle social-observation novels that have come down from the bookshelves. Agatha Christie, PD James and Patricia Highsmith, Jane Austen, Barbara Pym and Anne Tyler to the rescue. Comfort reading at its finest!
April 2020
An unusual horror story, simply told with great suspense - a spooky wood with strange wood carvings and a boy drawn into something he doesn't understand. I really enjoyed this one.
March, 2020
Add caption
An absolute masterclass in building suspense - a compelling character study that captures the unsettling effect of half-known truths, secrets and guilt of childhood - not for younger readers.
An unusual story with a great message of family, friendship and discovery - I love Raina Telgemeir's story-telling and her artwork, and particularly enjoyed the moody green/purple/grey colour paletted of the foggy coastal town.
I've been building up my collection of story collections and this beautifully illustrated collection of stories and poems by modern Irish writers caught my eye - there's a fantastic array of authors (Eion Colfer, Sarah Webb, Roddy Doyle to name just a few) and a really unusual and varied range of stories (The Bear by John Connollley was particularly haunting) - would make a lovely present for an older child.
I couldn't resist the gorgeous cover (shiny gold shoes!) and the idea of traditional tales with a footwear theme. The selection of stories includes well-known (Puss in Boots) and more unusual (The Story of Yexian - the forerunner of Cinderella) and the delicate ink illustrations by Lucie Arnoux are lovely. Be warned - the stories are in their original tellings, with the shocking darkness and cruelty that can bring - and the language can be offputting (Brer Rabbit being a case in point!).
Utter genius! This is one of my new favourites. I adore Kevin and Max and their lovely friendship. The text and illustrations work together like magic to create a delightful world that is kind and warm and bonkers.
I've been struck by how many young readers tell me they love horror stories, which reminded me of this series that my sons loved years ago, but I'd never read myself. The freak show setting is uncomfortable reading, but it's utterly gripping reading!
What a joy to reread this picture book by the genius, William Steig. Both text and pictures are a joyous riot of slightly bonkers delight! I read it with classes of Y5 and Y6 children and it sparked great discussions about film adaptations and how they vary from the books they are based on.
I love an animal fable and this is a good collection of less well-known ones from all around the world. The themes of many of the tales are quite dark (death, revenge etc) so perhaps not as suitable for younger children as the bright illustrations suggest. Look out for How the Beetle Got Its Gorgeous Coat from Brazil for a different take on the Hare and Tortoise theme.
A lovely collection of stories of heroes from myths and legends from around the world. The stories are just the right length and there's a great variety of illustration styles too. The retelling of Mulan by Maisie Chan was my favourite.
February, 2020
(there's nothing like going on a ski holiday with a sprained ankle to give you some extra reading time!)
Short but achingly powerful, a classic, spare, beautiful writing tells the story of a boy growing up in a harsh, unfair world, where little is said, but feeling runs deep.
A lively caper, with lots of crazy characters. I never did quite work out why the villain was doing what he did: I think I missed something in all the snappy dialogue among the twins. The medical details were a great addition.
A lovely comforting old-fashioned kind of family story - like a mug of hot chocolate in book form - perfect for a thoughtful read for younger readers. My edition has gorgeous ink illustrations by Anthony Lewis, which are a real bonus.
Beautiful and fascinating - this gorgeous book does the snow leopard justice. The combination of the simple and elegant story of discovery, exquisite illustrations and jut the right amount of supporting factual information make this a book to treasure.
A beautifully drawn love story - I really enjoyed following Indigo and Bailey as they negotiated the fallout of the family tragedy of Indigo's early life. I especially loved Indigo's fantastic foster family.
Love, love, love this! It's like the essence of Scooby Doo in book form - with extra hilarity. I particularly love Lucy's expletives (what the bitcoin batspit!) and the North West Pacific setting made me homesick for Oregon too. Genius!
What a fantastic adventure - great characters, vibrant setting and high-stakes danger - brilliant fun.
I absolutely could not put this down. An amazing combination of very, very creepy horror story and lovingly detailed depiction of 1950s childhood in rural Essex. The child narrators, Cora and Roger were some of the most real voices I've ever read. (warning: may be too spooky for younger or very sensitive readers).
This had been recommended to be so many times and I could immediately see why. This story has everything! Like Watership Down and the Redwall series, there is nothing as engrossing as a really good animal epic!
I adore this little gem of a book - the rural Welsh setting, the warm family relationships and the utterly believable feelings of the boys who get off on the wrong foot but eventually struggle through to become friends. A wonderful read.
A fantastic read- full of atmosphere and a spare, brave kind of magic. I loved the descriptions of life for the loggers in the rainforest and the football sequences. Definitely recommended for everyone - not just football fans!
Deceptively simple - there's so much to think about in this vision of a flooded future - it feels only too possible (my only problem is why the people on the islands didn't build boats from all the left over wood lying around?)
January, 2020
This took me back straight back to reading The Worse Witch when I was a child. Warm, charming, funny, with an old-fashioned feel (in a good way!). Elsie and her sidekicks Nuisance and Corbett are my new best friends!
What a fantastic story this is! I love the voice of 8 year old Damian and his burning ambition to do the right thing, perfectly offset by his more worldly older brother.
With apologies for the abrupt change in tone from Charlie's capers to the very serious issue of concentration camps in WW2. I picked this book up on my visit to Auschwitz. It tells the heart-breaking true story of Hana Brady, a young Czech Jewish girl, and her terrifying journey that ended with her death in the camp. Hana's story is interleaved with that of the Japanese historian who set out to trace Hana's story based only on her name on the suitcase that was donated to the small children's museum that she directs in Tokyo. Simply and gently told, with a wealth of photographs, this book would be accessible to children from about 9+, although the content may be too upsetting for some readers, so discretion advised. It would be a perfect additional source for anyone reading Anne Frank's diary.
Absolutely hilarious! I loved the witty repartie among the friendship group of Charlie, Flora, Mohsen and Wogan (even the generous helping of toilet humour was funny and clever). Great illustrations, fun asides from the narrator and an exciting plot too, with a twist I didn't see coming!
A sweet and moving story with appealing characters and a message of comfort and hope for a family lost in grief.
A great non-fiction read with fascinating short bios of fifty football stars, detailing their achievements on and off the pitch. An excellent range of players, men and women, contemporary and historical, and some really inspirational stories - not just for football fans!
I was hooked from the high-impact first page, and couldn't stop reading - the mix of intriguing mystery, the challenges faced by the central character and the wonderful portrayal of a loving family struggling to support each other in their own ways, this was a fantastic read.
December, 2019
What a treat! Bursting with adventure and with wonderful characters, echoes of Narnia and Peter Pan. The illustrations are perfect too - magical all round!
A remarkable story of a young pilot making a daring escape from war-torn Poland, flying across Europe with a stowaway child on board. Short, but full of action, friendship and grief, the detailed historical research shines through the crystal-clear prose.
A wonderful read - the blend of reality and magic is subtle and slippery (in a good way! - totally captivating. I especially loved the description of Abi being lost in her book in the opening pages - poised between two worlds like a diving bird on the shore.
In a word, hilarious! Like a mix of Adrian Mole, Lucky Jim and Bridget Jones - I raced through it and laughed out loud. It's so great to find a really funny YA read. For older readers.
I adore Claude! Gentle, slightly surreal, madcap stories paired with stylishly funny illustrations are perfect for new readers.
A brilliant ghostly detective story in the style of a 1940s Raymond Chandler. Twelve-year old Lil Potkin is a wonderful hard-boiled reporter - sharp, funny and dark, I loved every minute of this and look forward to the next in the series (some seriously scary villains mean this could be a little too spooky for very young or sensitive readers)
November 2019
A lovely gentle story with an old-fashioned feel; overflows with love of nature and folklore. Exquisite pictures by Pam Smy. I know I would have identified with Lucy as a child.
A fabulous adventure in a world full of invention - lots to think about in terms of what makes us who we are, the nature of memory and identity, loyalty and betrayal.
This is just so much fun! I loved the crazy world, the wild inventions, and the well-meaning but disastrously ill-fated hero Dev. With echoes of Frankenstein, this book blends delicious wackiness with warmth - (I especially liked the recognition at the end that the "mean" older brother has been battling with his own problems and not such a baddie after all).
October 2019
A great choice for Halloween! An unusual and genuinely chilling ghost story - the descriptions of The Nightmare Passage and the soul-drinking Ghost Mother terrified me - and I loved the way the "breathing" theme linked with the main character's experience of asthma. Not for younger or very sensitive readers.
Powerful and thought-provoking, this story of a young slave on a Jamaican plantation and his fight to save his family and win his freedom is beautifully told and utterly compelling. Includes fascinating notes about the historical background and some of the real characters on whom the story is based.
I loved the character of Patina - there's so much warmth in her relations with her family and friends and it's a joy to read about a girl with a passion for sport - a fantatastic story.
September 2019
I remember reading this at about 11 years old and finding it strange, compelling and deeply unsettling - re-reading it now, I felt just the same way! i particularly appreciated the deep connection with the natural world - the valleys, waterfalls and wildlife this time around, but did struggle a bit with just how unpleasant all the characters were.
A powerful and moving story told in a deceptively simple way - the kind of read that really stays with you - the additional material that sets the story in its historical context is invaluable too.
I loved Mallory Towers but had never read this 1970s classic boarding school series (recently reprinted) - but so glad I picked this one up today - such a joy to slip into the comfortable world of Trebizon with its familiar school/ friendship intrigues - with a lovely heroine. The world of 1970s (typewriter & duplicating machine for the school magazine) and letters home took my back to my childhood - will feel like a historical novel to young readers - but it still shines - I can't wait to read the rest of the series now.
There is something ineffably cool about this beautifully produced hardback, full of striking illustrations in spare and muted tones. A collection of 13 short ghost stories and poems - all easy to read and deliciously creepy - lots of children trapped behind mirrors, under ice etc - will be loved by anyone who enjoys classic ghost stories/mild horror - but younger/more sensitive readers may find it unsettling.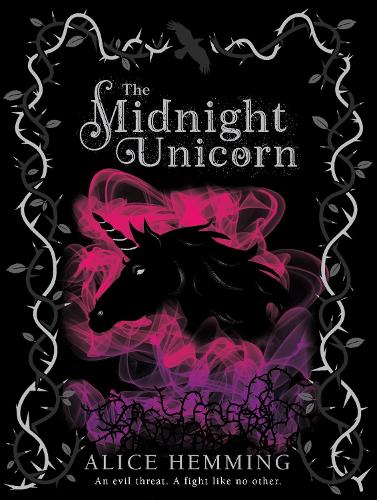 An enchanting story that has a traditional old-fashioned (in a nice way!) full of fairy-tale elements and characters - but with the modern twist that the 'princesses' are the heroes. I especially loved the Toll Troll and his riddles!
I love this sparklingly funny, crazy mystery - especially fun for a Cambridge resident as the setting is so real. Sesame is a fantastically precocious heroine and the crime plot was interesting and clever too.
An absolute treasure of a book. I adored everything about it - the wonderful voice of Cosmo the elderly Golden Retriever and his undying love for his boy, Max - moving and funny - a must-read!
August 2019
Exquisitely beautiful, hauntingly strange illustrations with interactive folding pages and treasure hunting and problem solving activities make this a really special book - a sophisticated picture book that will appeal to older children and adults.
An original adventure in which a girl battles dark forces and her own guilt about her grandmother's death. Super-exciting action scenes and I loved the comedy between the sidekicks Moonzy and Skaw, although I did find the colour labels and use of similes a little distraction (although I understand these were part of the distinctive voice of the main character!)
What a joy to re-read this - one of my all-time childhood favourites - and just as good as I remembered - atmospheric, creepy, exciting, a little crazy and full of wonderfully fanciful vocabulary. The old house, the The Chase itself, was always my favourite character!
July 2019
Took me a while to get into, but really enjoyed this exciting friendship/rescue adventure with echoes of The Wizard of Oz
Warning: not suitable for children and younger teenagers. Powerful, painful and bleakly beautiful - one of those books that really haunts you.
Hilarious! This is one of the best and funniest 'family and friends capers' I've read - I can't wait to read the other three. I'm still giggling over the line "No one expects a parsnip on a luxury item".
Merrylegs is a riding school pony with big dreams - this picture book is a thing of beauty - the colours are gorgeous and the ponies adorable. A favourite!
Everything about this picture book is comforting - soft colours, familiar street scenes, a lovely friendship between the two dogs, lots of repetition and things to look for on every page - a perfect bedtime read.
An original and powerful voice shines through this verse novel - (for older readers)
June 2019
I love a boarding school story and although it took me a while to get into this one, the intrigue and great school setting got me turning the pages and it proved a great read.
There's good reason this is a classic. Deceptively simply writing tells a heart-wrenching story of life for poor children on the streets of Victorian London - all the more moving as it's based on a true story.
I read this on the plane to Mexico and cried more than once. A warm and believable story of friendship, family and love of dance in the face of adversity - a must-read!
How to describe this book? Bonkers! Funny, larger than life and full of crazy word acrobatics! A brilliant read if you want a book that makes you laugh out loud.
May 2019
Oh, this book is a delight - a perfect combination of adventure and magic. I loved the voice of Storm of Odin, who falls to earth and finds himself an ordinary puppy. The growing bond between Storm and his human girl, Jessie is a joy for any dog-lover!


Of all the graphic novels that I've been readng with my local school Y6 book club, this is my favourite. I love the story of achieving your (roller derby!) goal through determination and hard work, and also love the style of the drawings - lots of humour along with kind messages about supporting friends, teamwork and family understanding.
A warm and funny story of family and friends - I love Billie and her confidence and the lovely relationships with her father and brothers - and the subtle message that good people don't always do the right thing.
Oh my goodness, I loved this - it's very dark and unsettling, but utterly compelling, and cleverly manages to be moving, funny and thought-provoking as well. Not for younger readers.
A brilliant funny and clever mystery - St Trinians meets Enid Blyton - slapstick and larger-than-life characters.
This is so much fun - traditional sleuthing in a contemporary urban setting. A superbly smart and sassy duo of sisters make this mystery a joy.
April 2019
Warm and funny - I loved this tale of a boy with a big imagination, the ups and downs of settling into a new school and neighbourhood and everyday life in a Muslim family- with an exciting little adventure at the end too!
Gorgeously atmospheric illustrations make this graphic novel a joy to look at. A great re-telling of this larger-than-life historical figure.
Friendship to the max! Cool, smart, hilarious, crazy, charming, perfect . . . I could go on! This graphic novel follows a group of friends at summer camp as they tackle monsters, rapids, talking statues, mathematical codes and much much more - I have to go out and get the rest of the series now!
Moving, mysterious, and so much to think about. I love the quiet, fierce love among the four members of Michael's family as the new baby fights for life even more than the strange figure in the garage . . .
I love this series and it was such a delight to return to Lull and catch up with old friends again - the brilliant thing is that the characters feel very real, even though they inhabit a world full of magic.
I absolutely LOVED this book - it's one of my all-time favourites - the friendships are complex and engaging and the adventure is believable and gripping. The writing sang to me - the love of the natural world shone through, the original character voices and the warm, wise words of the story-teller stepping back to comment from time to time.
I read this as a child but couldn't remember much of the story - only an atmosphere of deep dark, rather disturbing mystery and magic - that feeling was just as strong on re-reading! I was drawn back into Earthsea - following Ged's voyages on the intricately detailed map - it's a masterwork, epic, lyrical, and still very dark and unsettling.
The girls in my book club have all loved this graphic novel. It's great fun - a story of the highs and lows of putting on a school play at the same time as dealing with friendships and crushes. I really enjoyed the illustrations - sweet and detailed and witty - and I especially liked that the focus was on the kids who do the lighting, stage settings etc rather than the performers who would usually steal all the limelight!
From the first page I was swept up in the warmth and love in this book - told in the surprisingly funny and perceptive innver voice of Ava, a girl with Rett syndrome, unable to control her movements or communicate. The story of Ava and her family was so compelling I was rooting for them through every frustration and triumph.
March 2019
A beautifully told story of magic and loss, life and death.
A re-read of this lovely book for my Y5/6 book club at Coton Primary. Deceptively simple with so much to think about - an almost painfully realistic depiction of the ups and downs of friendship and power and peer pressure - with a satisfyingly positive ending.
Utterly captivating and charming. I loved all the characters and longed to step into the world of the Penderwick sisters. A true timeless classic - I can't wait to read the rest of the series.
What a fantastic book - I know and love Rebecca Patterson's hilarious words and illustrations from her picture books, and this was just as funny and perceptive- a friendship tale with a brilliant sci-fi twist.
This book is just adorable - over-flowing with love, a story of a dog and his bond with his girl even after the grave. Packed with fun and adventure and great characters, both animal and human -the illustrations are a delight as well.
February 2019
What a treat! This book is packed with all my favourite ingredients - a relatable, resourceful and brave main character, family teamwork, working dogs, heaps of adventure on a perilous journey - and it leaves you with lots to think about too - a world in which grass crops have failed. Thank you to the lovely bookseller in Brisbane who put this one in my hands - I'll be recommending it to everyone!
A sweet and sensitive story for younger readers. Olive sees her father's sadness as a big grey miserable elephant - and determines to chase it away. Gentle prose and lovely line drawings make this book special.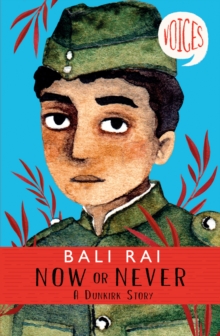 A captivating WW2 adventure, told from the perspective of a young Indian soldier - all the more powerful and moving as it is based on real events. Great characters and fascinating insights. Another one that made me cry!
A brilliantly original story that weaves together real life, magic and adventure - and finding your way home.






Great characters and setting -
A beautifully written story of a family's loves and losses through the events of the First Word War. Utterly captivating - one of those books that stays with you. I cried - a lot! Just brilliant!


January 2019
Magic meets mystery-solving! What a great combination - fun and cleverly plotted with some great over-the-top characters.
I loved everything about this heart-warming story of friendship, families and finding your true self behind the mask. The poems made it extra special - a hit!
An unusual magical short story set in a fairy tale version of Dickensian London - a perfect Christmas read
This month's BookPenPal recommendations were:
This book is just so COOL. You can tell just by looking at the cover, all black and grey and mysterious, with the figure looking out of the window. It's half graphic novel and half text, telling a story from two different points of view. I love how it builds suspense and keeps you guessing.
This is a great classic fantasy-adventure quest, with magic and menace. There is darkness in this read – it's quite scary at times. This is the first of a trilogy, so there's lots to get your teeth into.
December 2018
An adorable story in the tradition of Animal Ark, but with extra helpings of warmth, humour and thoughtfulness - the illustrations by Ellie Snowdon are lovely too.
A collection of winter-themed stories by some of the best MG writers around - I especially loved A Night at the Frost Fair by Emma Carroll
A perfect Christmassy ghost story -haunting but with a happy ending. This book really stayed with me.
A spellbinding tale of magic and mystery - this is a book to lose yourself in!
A trio of snowy picture books to start the Winter reading season.
A sweet story of a boy and his grandad playing in the snow - beautiful to look at.

I love the crazy fun of this series (Slug of Doom was my favourite) - perfect for older children to pore over and find all the extra jokes. A great inspiration for drawing too.
This is comfort-reading at its best, like hot chocolate in your favourite mug - so warm and cosy!
November 2018
One of my favourite reads this year - overflowing with family, friends, & football - all my top things - great 1980s setting, and the illustrations are fantastic too.
Re-reading these two excellent historical novels for Coton School Book Cafe this week - great young characters finding their way and trying to do what's right against the backdrop of fascinating historical events.
Exciting historical adventure full of peril and plots - a rich and rewarding read. Perfect for a winter's night!
A moving story of a boy's quest to help his family against the fascinating backdrop of nineteenth century coprolite digging and fossil collecting - lots to learn and a fantastic read.
A fascinating collection of short stories from some of the best YA writers around - something in here for everyone (for older teen readers) - would make a great gift for a YA reader.
Running, family, memories and doing the right thing - a lot packed into a short book and perfect for Remembrance - I loved this book.
Short and sweet stories - an old-fashioned feel to this collection (in a good way). It reminded me of story anthologies I loved as a child. Would make a lovely gift book.
A warm and relatable story about coping with change, fitting in and making friends - looks at creativity and intellectual property too! Hugely enjoyed this.
An intriguing story of family secrets and the value of friendship, told with a fascinating use of language (may not be suitable for some younger readers). Also a love letter to the city of Brussels.
A deeply moving story of love, resilience and the power of imagination, infused with warmth and humour - brilliant!
October 2018
A beautifully told story of kindness and friendship and trying to make a difference. Every child - and adult for that matter - should read it.
Funny, fierce, frantic mystery-busting fun - a fantastic read.
The heart-breaking true story of a young refugee's perilous journey from Afghanistan
(some difficult content may not be suitable for younger children). This will have you in tears - and angry too.
A warm and gentle tale of friendship across generations, with a lovely sprinkle of magic
A really original and exciting magical adventure, exciting and richly-imagined




.
This month's Book Pen Pal recommendations.




Two girls from very different backgrounds finding their way and becoming friends. I love everything about this book - not just a great read but such an important message.
The amazing true story of adventurer, Matthew Henson, first to reach the North Pole. Beautifully told and illustrated.