One of the best parts of being a children's writer is that I get to read children's books whenever I want - it's part of my actual job. I love to read a mix of new books everyone is talking about, all the brilliant books by my lovely author friends, and other older books that may have been a bit forgotten (often ones that I've picked up on a charity shop haul!) - and, best of all, books that children recommend to me when I go into schools.
Do let me know if there are any great books out there you think I should add to my to-read pile (which is already Officially Out of Control!)
March 2019
What a fantastic book - I know and love Rebecca Patterson's hilarious words and illustrations from her picture books, and this was just as funny and brilliant - a friendship tale with a brilliant sci-fi twist.
This book is just adorable - over-flowing with love, a story of a dog and his bond with his girl even after the grave. Packed with fun and adventure and great characters, both animal and human -the illustrations are a delight as well.
February 2019
What a treat! This book is packed with all my favourite ingredients - a relatable, resourceful and brave main character, family teamwork, working dogs, heaps of adventure on a perilous journey - and it leaves you with lots to think about too - a world in which grass crops have failed. Thank you to the lovely bookseller in Brisbane who put this one in my hands - I'll be recommending it to everyone!
A sweet and sensitive story for younger readers. Olive sees her father's sadness as a big grey miserable elephant - and determines to chase it away. Gentle prose and lovely line drawings make this book special.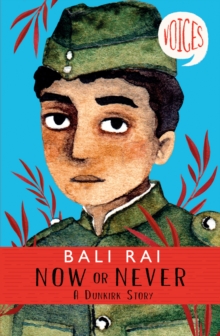 A captivating WW2 adventure, told from the perspective of a young Indian soldier - all the more powerful and moving as it is based on real events. Great characters and fascinating insights. Another one that made me cry!
A brilliantly original story that weaves together real life, magic and adventure - and finding your way home.








A beautifully written story of a family's loves and losses through the events of the First Word War. Utterly captivating - one of those books that stays with you. I cried - a lot!


January 2019
I loved everything about this heart-warming story of friendship, families and finding your true self behind the mask
A magical short story set in a fairy tale version of Dickensian London - a perfect Christmas read
This month's BookPenPal recommendations were:
This book is just so COOL. You can tell just by looking at the cover, all black and grey and mysterious, with the figure looking out of the window. It's half graphic novel and half text, telling a story from two different points of view. I love how it builds suspense and keeps you guessing.
This is a great classic fantasy-adventure quest, with magic and menace. There is darkness in this read – it's quite scary at times. This is the first of a trilogy, so there's lots to get your teeth into.
December 2018
An adorable story in the tradition of Animal Ark, but with extra helpings of warmth, humour and thoughtfulness - the illustrations by Ellie Snowdon are lovely too.
A collection of winter-themed stories by some of the best MG writers around - I especially loved A Night at the Frost Fair by Emma Carroll
A perfect Christmassy ghost story -haunting but with a happy ending
A spellbinding tale of magic and mystery
A trio of snowy picture books to start the Winter reading season.
A sweet story of a boy and his grandad playing in the snow - beautiful to look at.

I love the crazy fun of this series (Slug of Doom was my favourite) - perfect for older children to pore over and find all the extra jokes.
This is comfort-reading at its best, like hot chocolate in your favourite mug - so warm and cosy!
November 2018
One of my favourite reads this year - overflowing with family, friends, & football - all my favourite things - great 1980s setting, and the illustrations are fantastic too.
Re-reading these two excellent historical novels for Coton School Book Cafe this week - great young characters finding their way and trying to do what's right against the backdrop of fascinating historical events.
Exciting historical adventure full of peril and plots - a rich and rewarding read.
A moving story of a boy's quest to help his family against the fascinating backdrop of nineteenth century coprolite digging and fossil collecting
A fascinating collection of short stories from some of the best YA writers around - something in here for everyone (for older teen readers)
Running, family, memories and doing the right thing - a lot packed into a short book and perfect for Remembrance
Short and sweet stories - an old-fashioned feel to this collection (in a good way). It reminded me of story anthologies I loved as a child
A warm and relatable story about coping with change, fitting in and making friends - looks at creativity and intellectual property too!
An intriguing story of family secrets and the value of friendship, told with a fascinating use of language (may not be suitable for some younger readers)
A deeply moving story of love, resilience and the power of imagination, infused with warmth and humour
October 2018
A beautifully told story of kindness and friendship and trying to make a difference
Funny, fierce, frantic mystery-busting fun - a fantastic read.
The heart-breaking true story of a young refugee's perilous journey from Afghanistan
(some difficult content may not be suitable for younger children)
A warm and gentle tale of friendship across generations, with a sprinkle of magic
An exciting magical adventure, original and richly-imagined




.
This month's Book Pen Pal recommendations.




Two girls from very different backgrounds finding their way and becoming friends.
The amazing true story of adventurer, Matthew Henson, first to reach the North Pole.